resources
Luck is a matter of preparation meeting opportunity.
— Seneca
news
Testimonials
January 2021
CEE Digital Services Matchmaking Summit & Awards
At the 3rd quarterly CEE Digital Services Matchmaking Summit, our VIP Jury of 31 global CIOs/CTOs voted to distinguish 4 companies for their excellence in creating digital solutions.
More than 138 attendees took part online on the Hopin platform, with 1-on-1 direct video meetings, private Meeting rooms, and 29 Speakers. Jury and Speakers came from large enterprises and SMEs from US, UK...
read more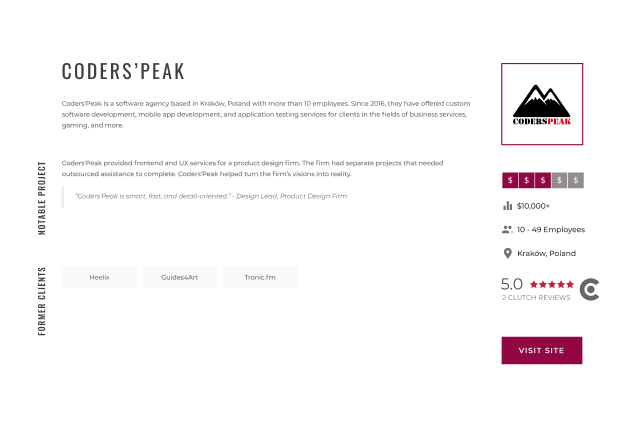 Testimonials
October 2020
CodersPeak Proud to be a Highly Ranked Software Testing Company!
Here at CodersPeak, we know it can be taxing for any new business to execute efficient software testing in-house while also tending to a list of never-ending to-do's. That's why we're here to help! We were born to become a great place to work for the most talented developers, and our clients reap the benefits! We tackle even your most comprehensive custom software....
read more