expertise
If I had nine hours to chop down a tree, 
I'd spend the first six sharpening my axe.
— Abraham Lincoln
smart feedback system for businesses
Heelix
Employee engagement platform using neural networks to enhance connections between employees and provide management with business insight.
download case study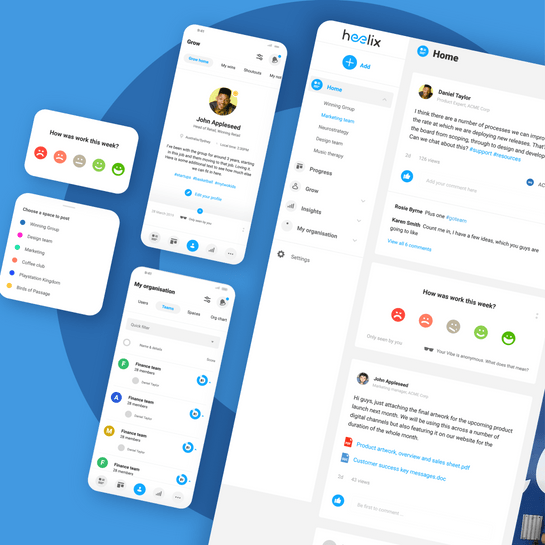 delivery and fleet management software
HandyView
A custom fleet management application simplifying the delivery and payment processes for one of the largest retailers in Australia.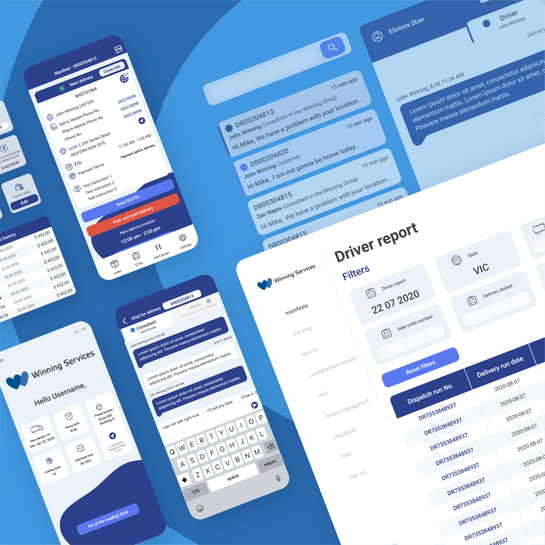 supercomputer administration panel
Texas - HMI interface
A kiosk app for managing an autonomous supercomputer. Functionalities include automated maintenance bot and server control panel.
unique experience helping clients
We have helped many companies grow their business, simplify business processes and stay ahead of the competition. Now we share these success stories with you.
Haga, Netherlands
Fast forms creation app for conferences
Berlin, Germany
Search Engine for Bundestag Documents (scraping and solr - Policyleads)
London/Bristol, UK
Online Travel Agency (with channel managers)
Multiple Branding Apps
Small Offerings within social groups app
Encryption module for safe online file storing with 2 way encription
Cracow, Poland
Museum sightseeing app aggregator (Guides4Art)
BeerApp - beer finding app (WIP)
Smog Monitoring app with machine learning predictions (R&D)
Sydney, Australia
Work Culture Management App (Heelix)
Delivery Driver Coordination App (HandyView)
Delivery Management Automated QA
New York, US
CRM for the matchmaking industry
Chicago, US
Voice record/share plugin for Chrome MVP
Austin, US
Administration panel for a self maintnance supercomputer (Kiosk app)
San Francisco, US
Social network for the electronic music industry (Tronic.fm)
here's what our clients say about us
Clutch reviews
B2B buying guide with independently verified client testimonials
"We have a very open dialogue and approach to how we improve things together."
project summary:
CodersPeak provides staff augmentation services to a human resources company. The team works on the client's front- and backend, infrastructure, QA, project management, and more.
"They ask good questions, raise valid concerns, and suggest improvements."
project summary:
CodersPeak provided frontend and UX design. They supplied a JavaScript, HTML, and CSS solution that linked itself to the backend API.